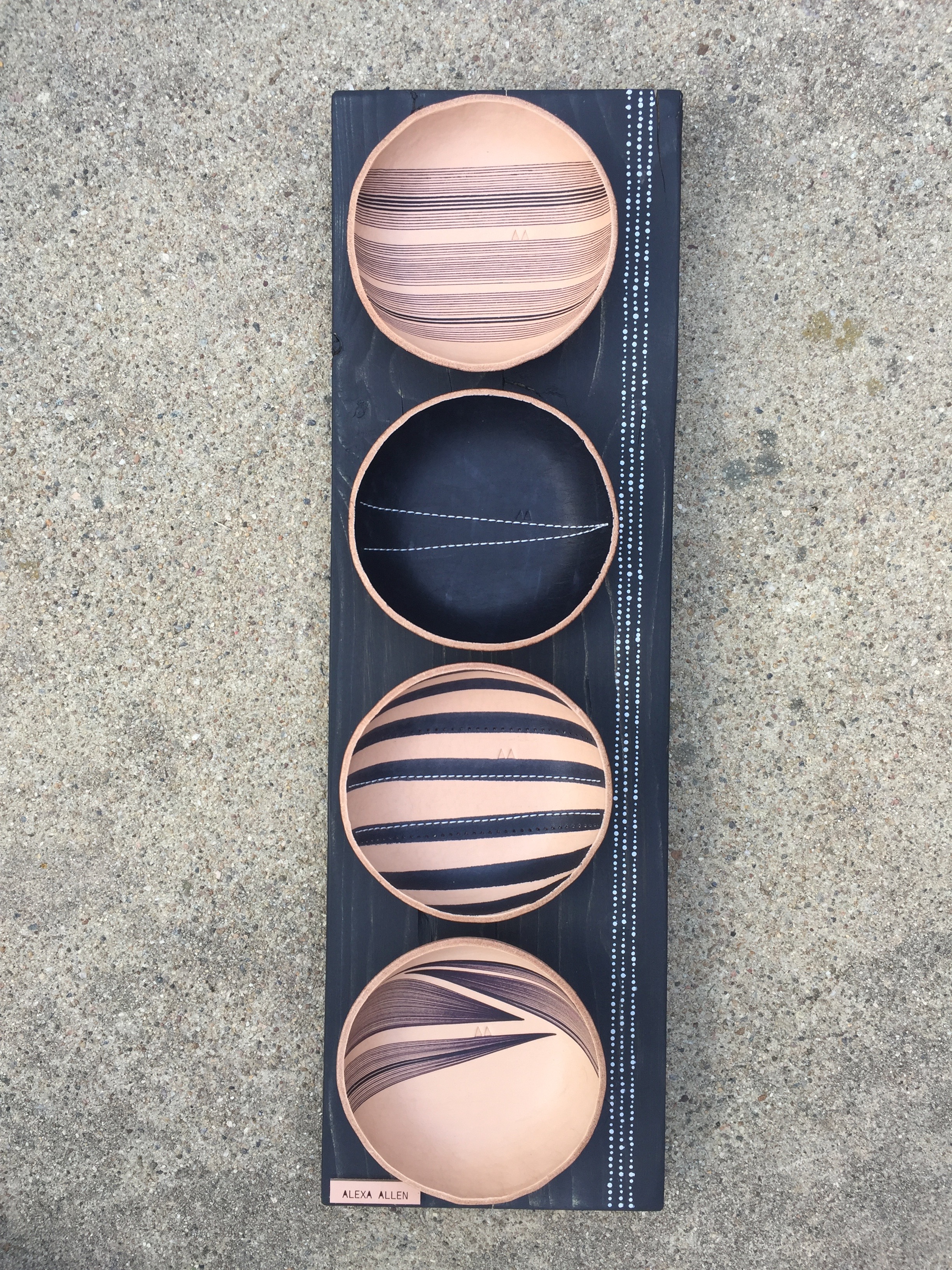 Black Stripe
Hand-formed leather bowls. These are perfect for holding little treasures, or just displayed on their own.
medium: 5" diameter
Hand Painted black ink with white stitching.
All bowls are one-of-a-kind, please allow for slight variation from photo.
These bowls are made to order, please allow 1-2 weeks for delivery. Thank you!